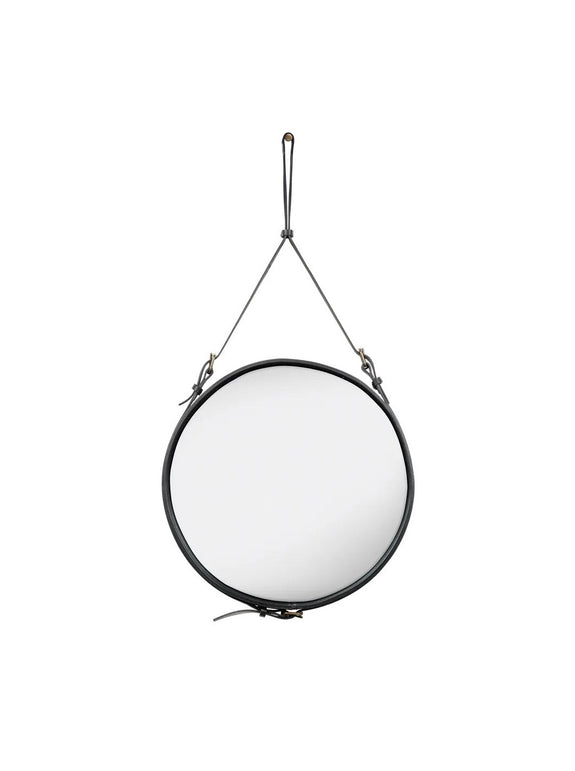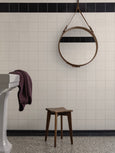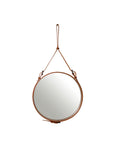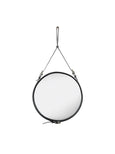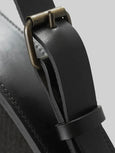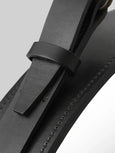 Wall Mirror Adnet Circular 58 diameter - more colors
6.999,00 DKK
PROMOTION : 25% off GUBI lounge chairs, lamps and mirrors
PRICEMATCH ON ALL PRODUCTS FROM GUBI.
Please let us know if you have fund the product (not a display model) at a better price in another shop in Denmark. We will love to match the price and give you the best service along with it. 
Estimated delivery time 1-2 weeks.
DESIGNED IN 1950 BY JACQUES ADNET
In 1950, Jacques Adnet formed a partnership with a famous French fashion house, where he developed a collection of discreet yet voluptuous leather-covered furniture and interior accessories. Known for being an innovative thinker, Adnet was one of the first designers to combine leather with glass. Accordingly, he designed the elegant, distinctive round leather mirror with equestrian inspired detailing - the Adnet Circulaire Mirror. Besides the remarkable leather and burnished brass details, the mirror in three sizes is also unique as the strap holding the mirror is in direct proportion to the dimension of it.

The timeless Adnet Circulaire Mirror adds a sculptural value to any hallway, bathroom or living room and the three sizes can advantageously be combined to create an outstanding expression.
Total Dimensions (DxWxH): 7,5x58x116 cm
Depth: 7,5 cm
Thickness glass: 0,4 cm
Dimension of Strap: H58 cm
Weight (kg): 5.7